MNBG Calendar
Maui Arbor Day Expo
An Event with Many Activities
11/2/2021 to 11/6/2021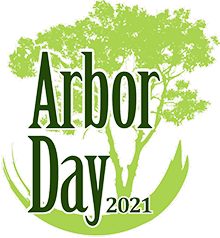 1000 Native Hawaiian Trees Giveaway
Click here to reserve your free tree!
---
Educational Videos & Presentations
---
2021 Workshops & Events - Updated August 2021
Pre-registration is required for all workshops. To register, email completed registration forms to info@mnbg.org. Space is limited for both in-person and virtual workshops. For in-person workshops participants will be working outdoors, masked, and distanced the entire time they are on site.
Arbor Day Garden Expo 2021
November 2nd - 6th
In partnership with Hawaiian Electric Company, Maui Association of Landscape Professionals, and Kaulunani Urban and Community Forestry Program, Maui Nui Botanical Gardens will give away 1,000 Hawaiian trees for free, one (1) tree per person, any age! Experts will be available to recommend the best Hawaiian tree for your area of residence. The celebration will also feature lectures, activities, and many community organizations sharing critical environmental information. For more information, visit arbordayexpo.com.
Lā 'Ulu 2021 (Breadfruit Day!)
Lā 'Ulu Breadfruit Day has been postponed.
COVID-19 cases, especially the Delta variant, are currently at their highest numbers on Maui and in our state since the beginning of the pandemic. Maui is also the least vaccinated county, at 55%. The County of Maui has decided that, for public safety, the 2021 Lā 'Ulu Breadfruit Day event scheduled for September 4 must be limited to 100-150 participants. For comparison, the 2019 Lā 'Ulu event had an attendance of 2,000. Because of this, we have decided to postpone all scheduled 2021 Lā 'Ulu activities, both virtual and in-person. If you can, please get vaccinated! Check back here for the new date.
For more information and to get involved, call 249-2798 or CLICK HERE!!!
Piko Kalo with Namea Hoshino (In Person)
Saturday, December 11th | 9am-11am
Learn about the Piko family of kalo (taro) with Kalo Varieties Manager, Namea Hoshino. Participants will learn about the cultural uses of the Piko group of taro and identification techniques. Samples for tasting will be included. Cost: $50, or $25 for current garden members. Click here for registration form and email it to info@mnbg.org for reservations. This is an in-person class limited to 9 attendees; masks required.