ʻApu ʻAwa Workshop with Kukini Suwa – Afternoon
When:
May 6, 2023 @ 12:30 pm – 3:30 pm
2023-05-06T12:30:00-10:00
2023-05-06T15:30:00-10:00
Where:
Maui Nui Botanical Gardens

Saturday, May 6th:
Morning Session: 12:30 pm – 3:30pm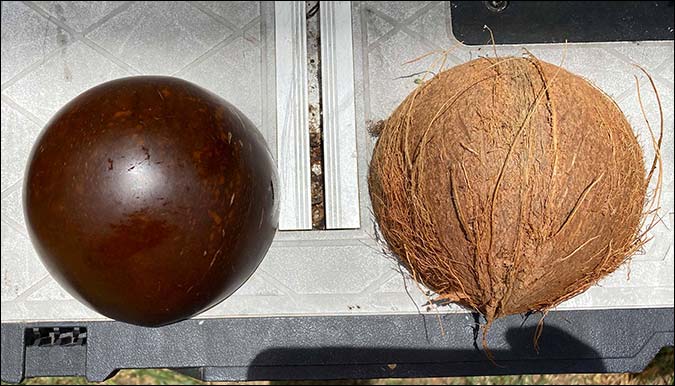 ʻAwa (Piper methysticum, a.k.a. Kava) is an important ceremonial plant in Hawai'i and across Oceania. Special drinking cups, called 'apu 'awa, are made from a coconut shell, cut lengthwise, and used for drinking 'awa. This three-hour workshop is led by Hawaiian language instructor and cultural practitioner Kukini Suwa. 2.5 hours will be creating an ʻapu (implement for drinking ʻawa/kava) from a niu (coconut). Participants will create an ʻapu from a whole coconut and finish with a high quality ʻapu. Workshop will conclude with a 30-minute introduction to ʻawa, a brief history of ʻawa in Hawaiʻi, ʻawa etiquette and consumption.
Participants are encouraged to bring a niu (coconut) from their home/district as to personalize the experience, however niu will be supplied to those who don't have.
Members: $50.25
New Members: $75, includes Naupaka-level Garden Membership